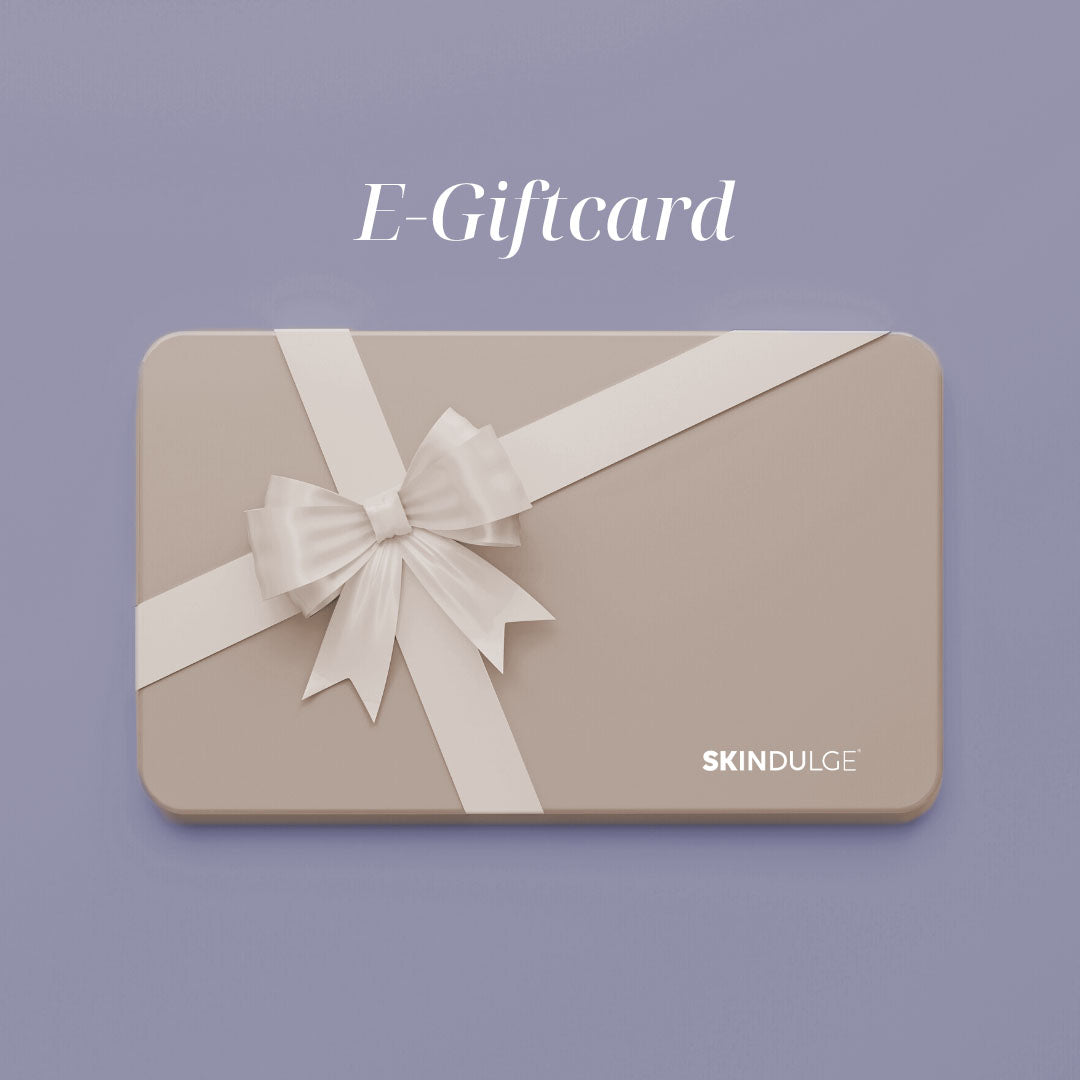 Cash in your feelings today. Extend your love with an E-gift card, and nurture those close to your heart.
Regular price
Rs. 1,000.00
Sale price
Rs. 1,000.00
Regular price
20 people are viewing this right now
1. Create an account on Skindulge.
2. Select the amount of E- Gift card you would like to purchase and add to cart.
3. You can avail the E-Gift Card only with a pre-paid checkout. COD is not available for E-Gift Card
4. Complete the payment. On completion of the payment, you will be provided with a unique coupon code on your email.
5. You can redeem the E-Gift card on your next purchase by simply adding the unique code on the checkout page.
*PLEASE ENSURE THAT YOU ARE REGISTERED WITH US BEFORE PURCHASING THE E-CARD
1. E- Gift card contains a unique code provided on your registered email id, after purchasing.
2. Add your favourite products to the shopping cart.
3. At the checkout page, add the unique E-Gift Card code and complete the payment.
4. The amount equivalent to the purchase value will be deducted.
5. In case the cart value is less than the E- Gift card value, then the amount remaining after checkout will be retained in your E- Gift card.
6. However, if the purchase value is more than E- Gift card balance, then you will be required to pay the excess cart value at the time of checkout.
hhsja A dark, strong, malty German lager beer that emphasizes the malty-rich and somewhat toasty qualities of continental malts without being sweet in the finish.
History: Originated in the Northern German city of Einbeck, which was a brewing center and popular exporter in the days of the Hanseatic League (14th to 17th century). Recreated in Munich starting in the 17th century. The name "bock" is based on a corruption of the name "Einbeck" in the Bavarian dialect, and was thus only used after the beer came to Munich. "Bock" also means "Ram" in German, and is often used in logos and advertisements.
No, you can purchase the E-Gift card using any prepaid options.
Everything comes with an expiry date, luckily Skindulge E-Gift Card doesn't. 
No, It is a website-only gift card and can't be used elsewhere.
Yes, they can. Simply share the unique code with your family or friend and ask them to use this code at the time of checkout.
Yes, you can. The balance available on your E-Gift card will reflect at the bottom of your purchase order confirmation email.
Yes, the E- Gift card is like a prepaid card which you can use during the sale period.