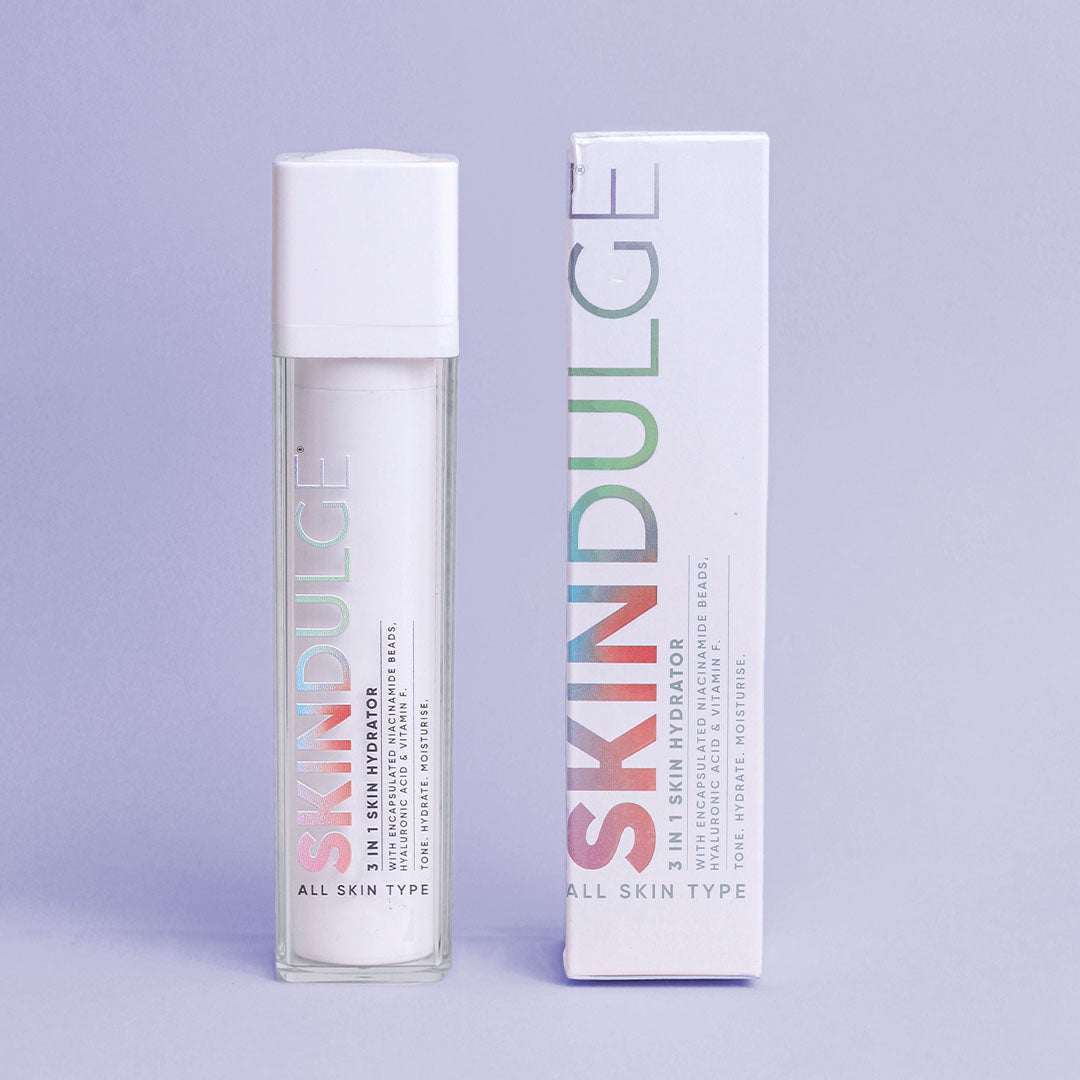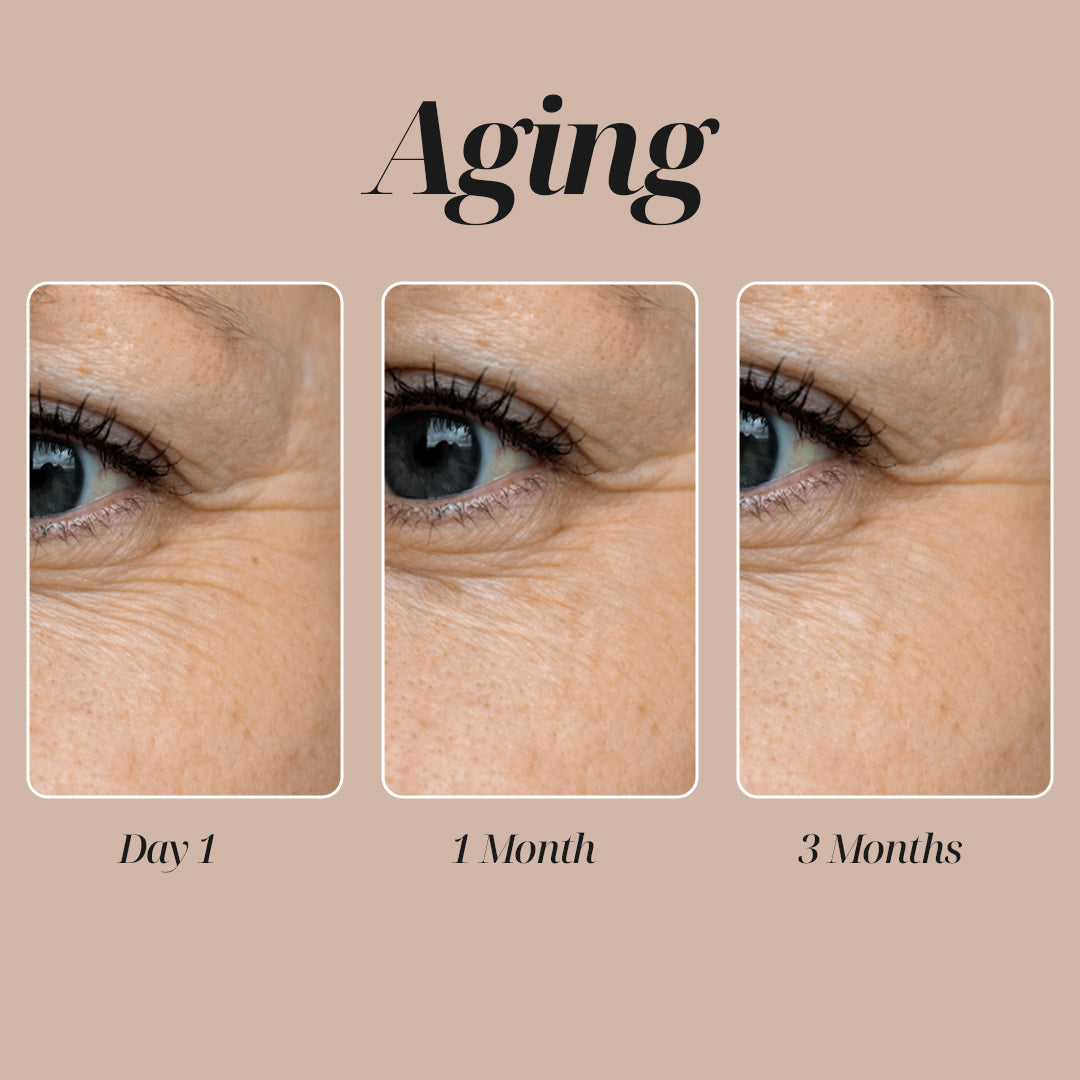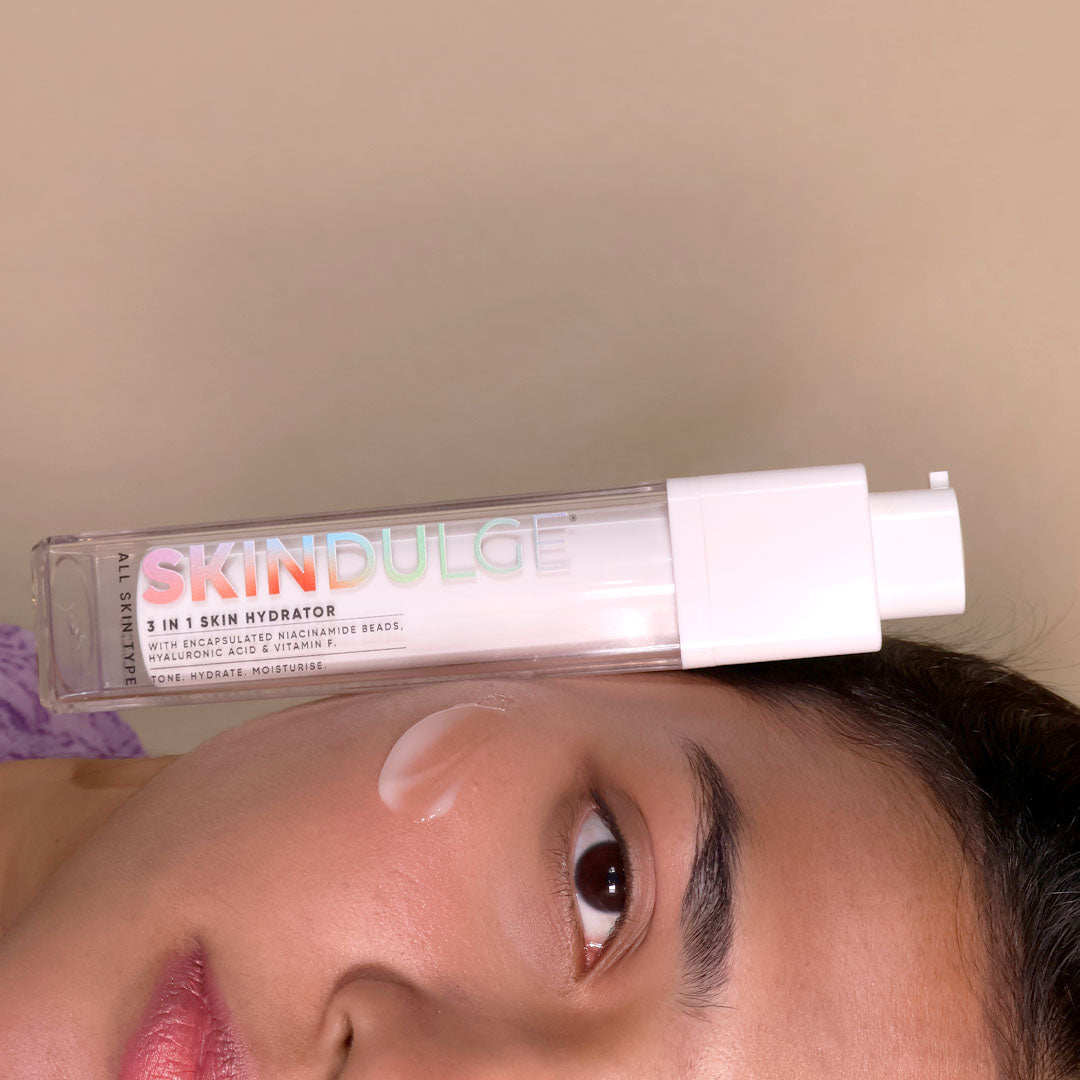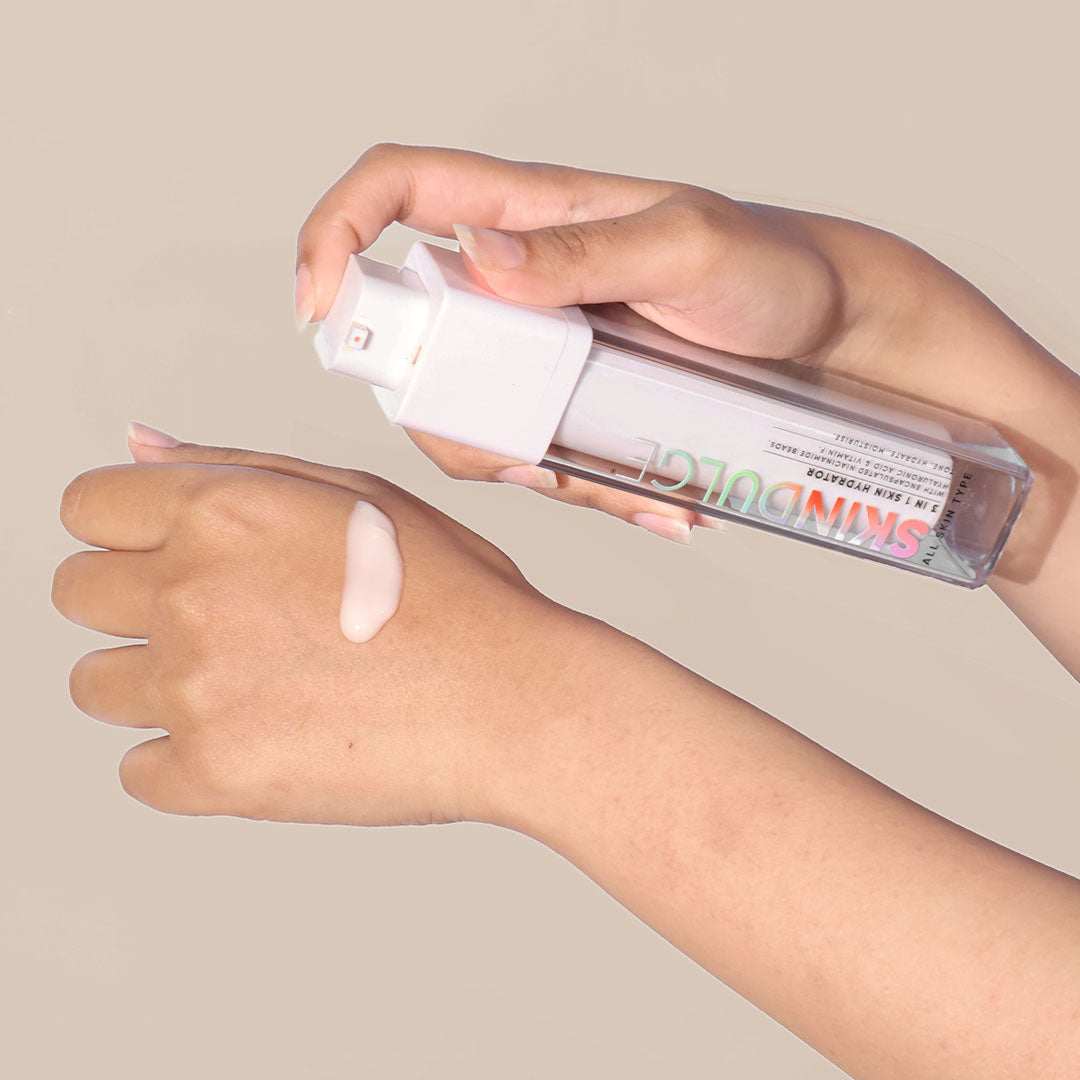 Benefit of 3 Serums + Ceramides + Vegan Collagen Booster + Humectants to Moisturise
In the midst of the skincare regimen chaos, discover the simplicity of 3 in 1 Skin Hydrator!!
3 in 1 Skin Hydrator, a water-based hybrid hydrator enriched with 3 (three) essential serums: Niacinamide, Hyaluronic Acid, and Vitamin C. Together, they work harmoniously to diminish pigmentation, regulate oil production, deeply hydrate, illuminate your complexion, and combat free radicals. But that's not all – the formulation also features Vitamin F, derived from botanical extracts, that boost collagen production and combat aging. With India's highest concentration of Ceramides at 1.4% to strengthen and nourish your skin barrier's. D-Panthenol to lock in moisture and calm active acne. And a blend of Lavender, Camellia, and Patchouli Oils for a soothing and antibacterial effect. With 3 in 1 Skin Hydrator, get a comprehensive skin care in a single bottle, promoting enduring beauty and skin health.
Suitable for All Skin Types
Regular price
Rs. 1,699.00
Sale price
Rs. 1,699.00
Regular price
Toner + Serum + Moisturiser
20 people are viewing this right now
1. Cleanse: Cleanse with Brightening & Hydrating Mousse Wash
2. Twist the 3 in 1 skin hydrator bottle top to release the pump.
3. Pump out a small amount onto your fingertips and dab it on your face.
4. Protect: Use it for your AM routine, followed by Sun Proof Me.
5. Just dab and spread it, do not massage the product.

*The 3 in 1 Skin Hydrator is packaged in an airless container, necessitating multiple pump presses for the first use to release air and activate the bottle.
1. In your AM routine after cleansing your face and before applying sunscreen.
2. In your PM routine simply after cleansing your face.
3. Under your makeup as a primer, to keep your makeup lasting longer.
4. Mix a small amount of it with your powder highlighter to get that perfect glow.
hhsja A dark, strong, malty German lager beer that emphasizes the malty-rich and somewhat toasty qualities of continental malts without being sweet in the finish.
History: Originated in the Northern German city of Einbeck, which was a brewing center and popular exporter in the days of the Hanseatic League (14th to 17th century). Recreated in Munich starting in the 17th century. The name "bock" is based on a corruption of the name "Einbeck" in the Bavarian dialect, and was thus only used after the beer came to Munich. "Bock" also means "Ram" in German, and is often used in logos and advertisements.
Fades Dark Spots
Packed with niacinamide beads, the hydrator helps fade dark spots and awakens dull and weak skin by promoting protein formation. 
Anti-ageing
If incorporated into your skincare as early as your mid-20s to early 30s, the hydrator helps promote healthy skin functioning, in turn, delaying ageing.
Hydration
 The presence of hyaluronic acid in this hydrator acts like a power juice for your skin, promoting deep hydration.
Brightening
The ascorbic and linoleic acid present in this multi-tasker contributes to your skin's brightness while lightening hyperpigmentation and nourishing the skin.
Anti-bacterial and Anti-inflammatory
Enriched with lavender and patchouli oil, the hydrator works on fine lines and wrinkles while warding off bacteria and soothing the skin.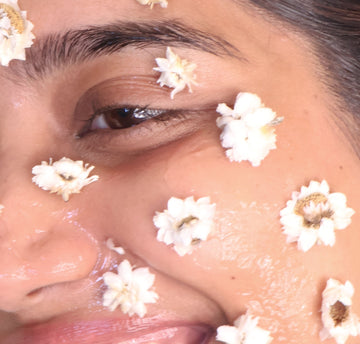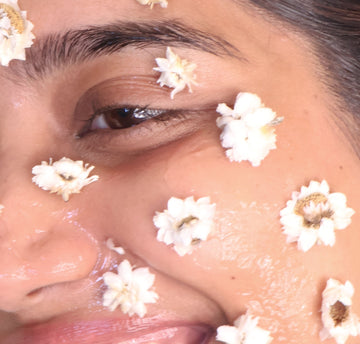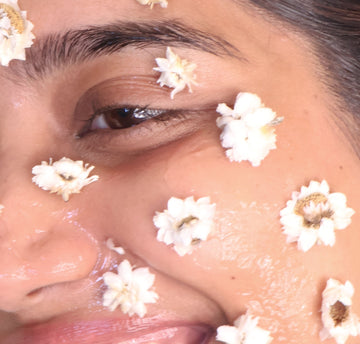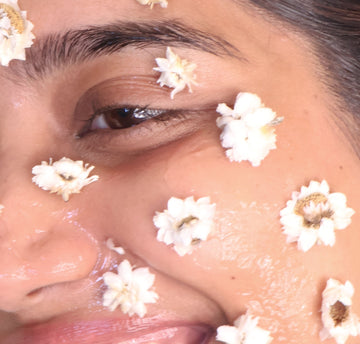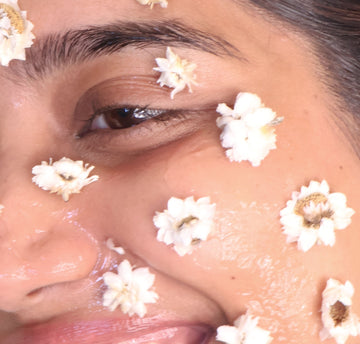 "I have been using Skindulge's 3 in 1 Skin Hydrator for a couple of weeks now, and I must say it has become an essential part of my daily skincare routine. This product is a game-changer! It's packed with amazing ingredients that have transformed my skin in a short period of time."
" It has helped to reduce the appearance of fine lines and wrinkles and has evened out my skin tone.I love the fact that it's free from parabens, sulfates, and other harmful chemicals, which makes it a safe and natural option for my skin. It also has a lovely, subtle fragrance that's not overpowering."
"Skindulge's 3 in 1 Skin Hydrator is a game-changer. It's lightweight, non-greasy and absorbs quickly. My skin feels soft, smooth and hydrated. Highly recommended for anyone looking for an all-in-one moisturizer."
"I've been using the 3 in 1 Skin Hydrator for several months now and I can honestly say that it's a life changer! It's such a convenient way to get all three important steps of my skin care routine done in one product.."
"My skin was dull, dry and covered in pigmentation before I started using it. After just a few weeks of using the product, my skin is now soft and brighter than ever before."
"As a pregnant woman, I was worried about using too many skincare products. The Hydrator has been such an amazing product for me! It fades my acne spots and irritation in a matter of days. This product is definitely pregnancy safe and I highly recommend it to all expecting mothers out there.."
"3 in 1 Skin Hydrator is amazing! It primes, moisturizes and has anti-aging properties. My skin looks smoother and brighter. Plus, it's free from harmful chemicals. Love it!"
Yes, it contains miracle ingredients that soothe the skin and calms it. However, we recommend you to consult a doctor.
Yes, you can now cut down your lengthy skincare regime with just 1 product. The texture is very lightweight and quick absorbing. In case your skin requires more hydration, you can layer product/s over it.
The 3-in-1 skin hydrator comes with a pH balance of 5 making it suitable for sensitive skin types.
No, the 3-in-1 skin hydrator doesn't have any artificial fragrance. 
The 3 in 1 skin hydrator is water-based and excessive massaging of a water-based product can cause friction and in turn, cause redness.